Most popular courses
Manifestation 101
The key to deciphering the law of attraction or manifestation is right in front of you. Yet many teachings regarding this subject do little to help students to manifest anything except more scarcity. Neurolinguistic programming, visualization and positive affirmations are not the key; the answer is far simpler.
Jesse Faulhaber
"I've been losing money the last few weeks because I stopped using your teachings. Watched your manifestation video yesterday and today already made $4,000 profit."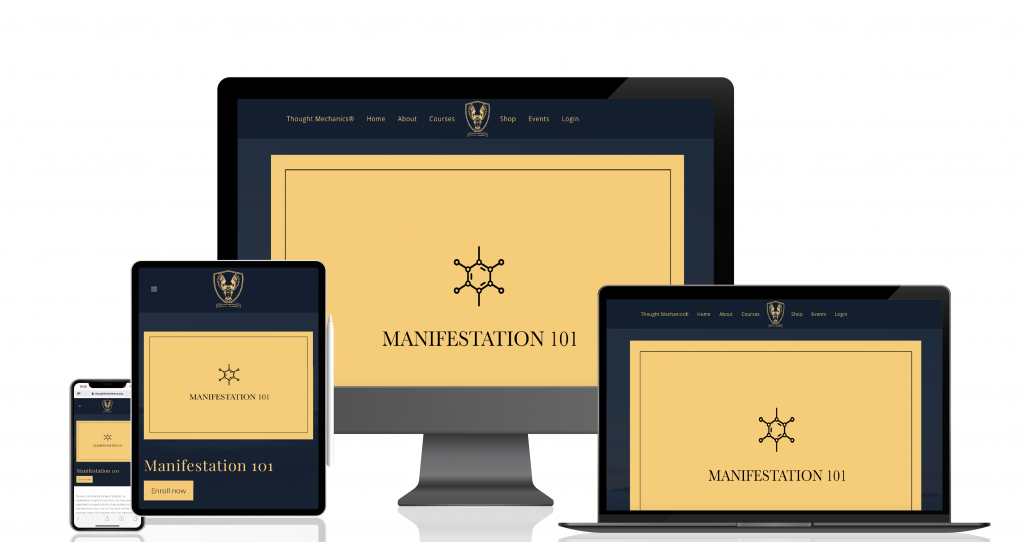 Attracting Wealth
Every wonder how the rich got to be where they are in society? This course was specifically created for students who want to learn how to easily attract greater business opportunities and start making money right now. 
Heather Casillas
"Thanks to Sir Jonathan and specifically the Attracting Wealth Course I was given an $8,000 raise and a $6,900 bonus for Christmas!"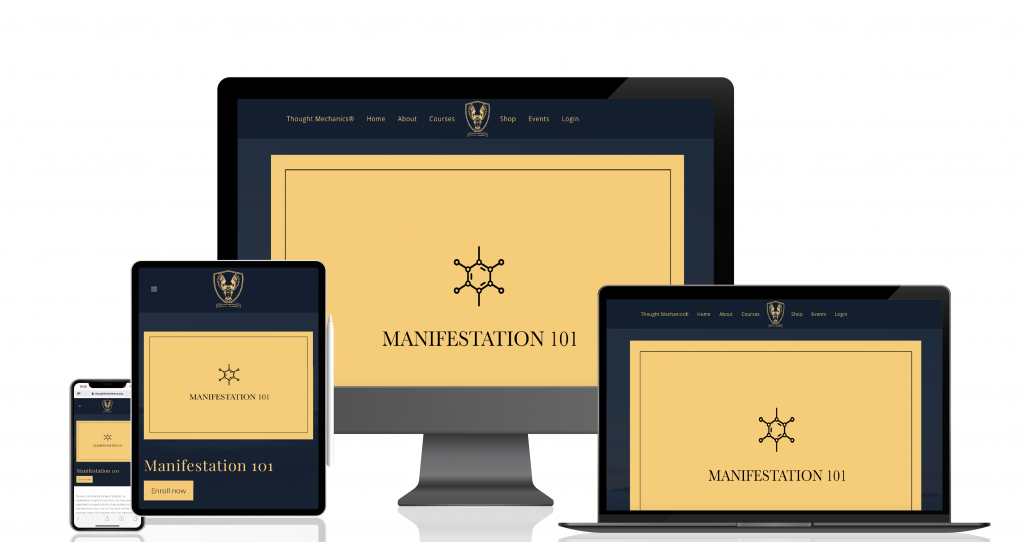 This is what people are saying about the
School of Thought Mechanics
HRH Princess Sirene Harakawa

Amasu Omawa III

"In today's society, there are few scholars whose wisdom transcends age, gender, ethnicity, occupation and status. Sir Jonathan is one such scholar. He has guided me through many challenges over the years and has done the same for many others around the world. He is one of only a handful of people whom I trust and can turn to for guidance, and I am truly grateful to know him as a friend and teacher."
Beverly Kearney

Six-Time NCAA Track & Field Coach for the University of Texas

"Sir Jonathan, you are amazing! No matter where a person is in their life, through your program I've seen some amazing transformations. It's inspired me and opened my mind to all of the possibilities…and more than anything else, it opened me up to see greater into the power that I possess and all that I can help others accomplish in life."
HIRH Prince Basilio Cali

Grand Master of the Knights of Malta

"As Grand Master of the Knights of Malta, it has been my mission to uphold our knightly tradition of promoting excellence, decency and altruism throughout the world. Sir Jonathan Amaret is one such individual who exemplifies this tradition with his tireless efforts to improve the lives of others through the School of Thought Mechanics and we are pleased with his induction into our Order."
Phil Goldfine

Academy Award & Emmy Winning Producer

"I've been using the School of Thought Mechanics for a year and look and feel younger than ever! Literally, people now think that my old pics are of my dad!"
Zevin Clark
Entrepreneur
Before Thought Mechanics I was an anxious mess and an alcoholic with my relationship on the fritz. I couldn't get through my day without drinking or doing some type of drug to calm my nerves. I honestly could have given Jordan Belfort of the Wolf of Wall Street a run for his money with how much alcohol and drugs I was ingesting. It got so bad that I would literally start drinking at 6-7 AM just to open up my appetite to be able to eat. While struggling to get over my day to day anxieties, I found it increasingly hard to hold business meetings and remember the contents of conversations therein. Needless to say, I wasn't doing so hot in business. Month to month I was living paycheck to paycheck, struggling to survive and let alone thrive. Humbly I can say that Jonathan was one of the only people who actually believed in me. He instilled confidence within me when I had none in myself. I was always searching for answers that I couldn't seem to find until finally applying all of the teachings offered at the School of Thought Mechanics. Today I can proudly say that I haven't drank a drop of alcohol in over two and a half years and I stay very far from consuming any type of drugs. I live a very pure life with true happiness and health. My business has also hit over $10M in annual revenue and we are constantly attracting the right talent to get us to the next level. I'm surrounded by incredible business people and even better friends. I am so thankful for The School of Thought Mechanics.
Hovannes & Harout Basmajian
Entrepreneurs/ Social Media Influencers
I was a struggling student working as a dental assistant and my brother was a failing internet marketer. When we had enough, we both quit our jobs and took over our parents' failing jewelry business.
Then we discovered the School of Thought Mechanics and it instantly changed our lives. By applying the teachings and attending every TM event, we went from a small store making under $5k a month to hitting over 7-figures annually. We now have a world-famous retail/online business with a combined social media following of nearly one million subscribers and millions of views per month. Through the help of Sir Jonathan, we also gained access to and have begun working with Hollywood A-list celebrities, major brands and globally recognized events. In less than 1.5 years, these teachings completely revolutionized our way of thinking and our level of personal and financial success and it's all thanks to Sir Jonathan and the School of Thought Mechanics.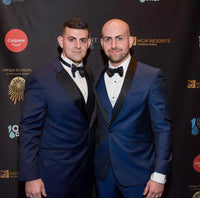 Caroline Limburg
International Airline Pilot
"I am a fully licensed international airline pilot, a mother, wife and friend. Even though I am living a wonderful life, I always wanted but never was able to achieve complete financial freedom and independence.
Because of Thought Mechanics, everything concerning my career has become easier. I have also been able to create a business of my own in culinary arts doing what I absolutely love. Thank you Sir Jonathan Amaret for doing what you are doing. You have created value and you keep on doing it for us every day! I am experiencing so many new and amazing things. It feels like whatever I am asking for it is granted in an instance. I will keep on doing what I am doing."
Cynthia Briganti
#1 Enagic Distributor Worldwide
"Sir Jonathan's teachings have helped me to become the top-earner of the Enagic company with a team of 850,000+ distributors in my network worldwide. I am happier now than ever.
I travel to Vegas with his teachings and always come back at least 70k richer! This is the power of what he teaches and it applies to every aspect of life. When you know how electricity works, you can work with it. Thought Mechanics teaches you how the Universe works so you can make it work for you."
These Are Just A Few Of Our 2000+ Testimonials
Testimonials
Don't just take our word for it. See what our students say about the most powerful and revolutionary mind-mastery school available in the world today.
Your entire existence is about to change in a way that will open you up to a life you could've only imagined.
Thought Mechanics® is both a school and a gym for the MIND, the greatest muscle of all.
Read our 2000+ testimonials thus far to find out how Thought Mechanics has helped others just like you.
See all testimonials
HRH Princess Sirene Harakawa
Amasu Omawa III
Philip Goldfine
Oscar-winning Producer
Cynthia Briganti
#1 Income Earner in Enagic Worldwide